Upcoming Events
For use by the Events Calendar.
In November of 2006, the Social Media Club Boston held its first event. In the five years since then, social media has evolved into what many are describing as social business. Join the Social Media Club Boston and IBM on November 8th for this exploration and celebration of the evolution of social media.
Our panel of social business leaders will explore the following themes:
1. Evolution of social media into social business
2. Examples of social businesses
3. Trends in social business
AGENDA
5:30-6:30 pm – Registration, Networking
6:30-6:45 pm – Opening Remarks & Look Back @ Last 5 Years
6:45-7:30 pm – Panel Presentations & Look Forward @ Next 5 Years
7:30-8:00 pm – Panel Q&A
8:00-9:00 pm – Mixer & 5th Anniversary Celebration
PANELISTS
Alistair Rennie, General Manager, Social Business, IBM
Andrew Carusone, Director of Integrated Workforce Experience (IWE) and Community Governance, Lowe's Home Improvement
Michael Skok, General Partner at North Bridge Venture Partners
SIGN UP NOW FOR THIS FREE EVENT!
This free event is sponsored and hosted by IBM.
Thanks also to Corporate-AV for providing the audio/video services for this event.
Join the Social Media Club Boston on October 18th for our first 100% virtual event: The Social Product Innovation Summit 2011.
This free, four-hour event offers opportunities to learn, discuss and celebrate the best uses of Social Product Innovation across the product lifecycle, including open innovation, crowdsourcing, expert identification, collaboration platforms, social product development, sentiment analysis and more.
Top industry speakers and winners from the 2010 SPIKE Awards will present real examples of success and attendees will have the opportunity to network with experts, vendors and each other to maximize value. Then, winners of the 2011 SPIKE Awards will be recognized. Finally, we'll get a chance to chat with these winners.
Sessions will be presented in a flexible, a-la-carte format. Attend the sessions you want, when you want. Join us for live chat sessions with experts and open networking opportunities. Browse the exhibit hall to learn about supporting technologies and visit virtual booths.
For a full agenda, visit http://www.spikesummit.com/events.php. To sign up for this free event, visit: http://www.spikesummit.com/siteUserRegistration.php?UserType=3
It's summertime, and that means it's time for our next outdoor event. This year we'll be exploring Boston's Haymarket, Faneuil Hall and North End in our 4th annual photo walk. Rain or shine, we'll meet at the Haymarket MBTA Station's bus terminal (Facing the Rose Kennedy Greenway) at 1pm on Saturday, August 20th. We'll be done by 4pm or so, giving you plenty of time to keep your evening plans.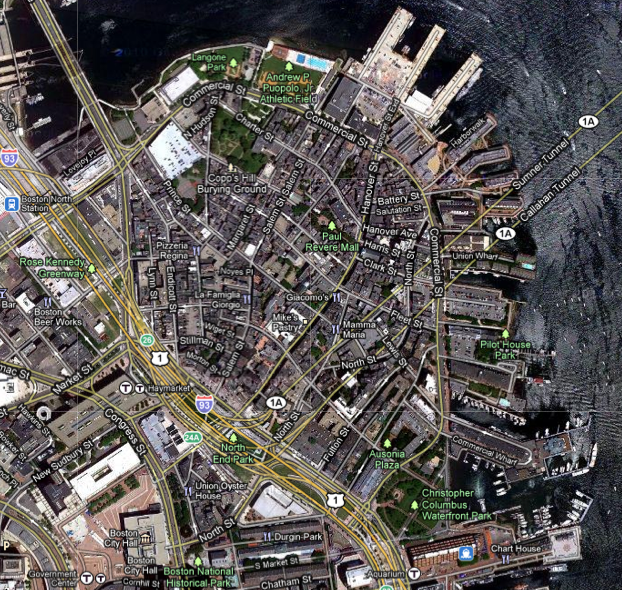 We'll start things out by exploring the people and produce at Haymarket, then move across the Greenway to the North End. We'll tweet updates of our location at @smcboston, various geo apps and maybe even here on this page if you're late and want to connect up.
We anticipate a good couple of miles of walking, so bring comfortable shoes, your camera or cameraphone, and whatever advice you can give to budding photographers (or questions you may have for them).
SIGN UP NOW AT http://photowalk4.eventbrite.com/
Join the Social Media Club Boston and our special guest Ben Mezrich, the man behind "The Social Network" movie, on June 20th for a mixer hosted and sponsored by IBM Netezza. Ben will share his thoughts on the intersection of genius, money and analytics. Ben will be keynoting at this year's Enzee Universe, and will join us for a reception following his presentation.
Bring your own copy of your favorite Mezrich book, or order one in advance on this page and we'll have it waiting for you when you arrive: we'll have copies of Bringing Down The House and The Accidental Billionaires available for advance orders only, but only for people who sign up by Wednesday, June 8 at 10am.
The reception starts at 5:30pm at the Westin Waterfront. Sign up quickly, as this will sell out!
Join the Social Media Club Boston on Wednesday, June 8th for "Hyper-Local, Hyper-Social, Hyper-Competitive: The New Journalism," hosted by IDG and Sponsored by  IDG and BusinessWire.
From the front line to the local coffee shop to the courthouse, journalism faces pressure not only to remain profitable, but to remain relevant. Join this panel of journalists for an in-depth discussion of the pressures and possibilities facing the journalism profession today.
Registration and hors d'oeuvres begins at 5:30pm, with the panel discussion starting at 6:30.
Our panelists will include:
The moderator is Chuck Tanowitz (@ctanowitz), Principal of Fresh Ground and a passionate, engaged and opinionated follower of the profession, not to mention a former journalist.
As an intern at an NBC news magazine show in the early 90s, moderator Chuck Tanowitz found himself sitting on a couch acting as Tom Brokaw's body double while videographers and stage personnel adjusted lights, moved props and checked camera angles. This was after delivering the mail for then Executive Producer, now NBC Vice President Jeff Zucker. The brush with greatness was not enough to hold his interest and Chuck moved on, eventually applying the journalism skills he developed at Columbia University's Graduate School of Journalism as well as several local TV and radio stations in New York and Massachusetts, to helping clients find fresh approaches to working with traditional media and social media.
Tom Langford is an award-winning journalist with nearly 15 years of newsroom experience.  As a reporter for New England Cable News, Tom brings the biggest stories of the day to 3.7 million homes in six states. In 2006, Tom won an Edward R. Murrow Award for an investigative story that revealed dangerous prescription drugs being sold over the Internet with no prescription needed.Tom grew up in Needham, Massachusetts and graduated cum laude from the S.I. Newhouse School of Public Communications at Syracuse University.  In his spare time, Tom cheers for the Red Sox and Patriots and enjoys skiing, golfing, running and going to the beach with his wife and three sons.
Adam Kaufman brings more than a decade of on-air and print experience working in sports radio, television and the Internet; not to mention seven years working in public relations with focus on digital and interactive media and brand marketing on a local, national and international scale. He has extensive knowledge and experience in graphic design, social media, sponsorship marketing and website marketing strategy, and is the former vice president of PR for the Providence Bruins.
Kristin Burnham is a staff writer at CIO.com, where she covers consumer technologies, social media and Web 2.0, including Facebook, Twitter, LinkedIn and Google. She previously served in various editorial roles at CXO Media.

Ed Medina is the director of multimedia development at the Boston Globe and Boston.com. He began working for the Tonganoxie Mirror weekly newspaper in 1995 as a reporter, and moved to Boston in 1997 where he worked for Boston.com as a news producer, eventually specializing in multimedia. In October 2005, Medina moved to New York, where he became director of multimedia for the Associated Press. During his career, Medina has covered stories such as the priest sex abuse crisis, gay marriage, the 2004 World Series, and the Hurricane Katrina aftermath. He returned to the Boston Globe in January, 2007, as multimedia editor, helping to create the Globe's Emmy award winning video department.
Please use the hashtag #SMCBoston for all tweets about this event. Please tag all blogs, podcasts, vlogs, and photos of this event with the keywords smcboston and socialmediaclub.
Also, if you upload photos to Flickr, we would appreciate you adding them into the Social Media Club pool at http://www.flickr.com/groups/socialmediaclub/. Thank you!

When you sign up for this event, your name, company and URLs may be shared on the event page. All other information, including email, is not shared.

Attendees and speakers may be photographed, audio-taped or video-taped at any time; by signing up, you consent to having your photograph, voice or video appear online.

THIS FREE EVENT IS SPONSORED BY IDG AND BUSINESS WIRE, AND HOSTED BY IDG.